Save money by communicating with Your drivers via our data SIM cards, voice cards, send free SMS messages through our software, to any number You want, or send messages and destinations to Garmin device directly in the vehicle.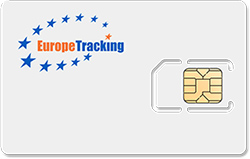 DATA SIM CARDS
You are tired of waiting until Your vehicle returns to its home country; You want to follow it constantly also while in foreign countries, or to check on it by SMS? International SIM cards are the final solution.
As You have come to expect from us, the goal of this service is to take care of You, more precisely Your expenses, therefore if the vehicles travel outside Your home country, we recommend this service. If You have the need for this type of data transfer, we offer You a solution.
VOICE SIM CARDS
Your drivers probably use cell phones, and this is probably the mode of communication You use to control the state of transport of Your goods. Performing this mode of conversation exposes You, and Your company directly to additional costs.
Besides the SIM cards that transfer data, we also offer You voice SIM cards in which case the receiver i.e. the driver takes a phone call, bearing no expenses. Taking the phone call in roaming is free. Instead of using a fixed phone line, You can use one of the VOIP services that we offer. VOIP service includes no prepay, no reimbursement, You spend as much as You have on Your account. We provide a complete service, for telephone cards, as well as for opening of a VOIP account.
To find out more on this type of service, feel free to contact us for more information.
COMMUNICATION WITH DRIVERS AND ROUTING VIA GARMIN DEVICES
Connecting the Europe Tracking system for GPS satellite tracking to the GARMIN FMI navigation system allows a two-way communication with drivers, communication among drivers via text messages, as well as sending the chosen destinations from the dispatcher towards the vehicles.
Vehicles Routing – Sending New Destinations
Using this function allows dispatcher to send precise coordinates to the GARMIN device of the vehicle he wants to direct towards a particular destination by simply choosing that destinations on the map. After receiving a notification about the new destination and after confirmation by the driver, the navigation device in the vehicle automatically draws down the route. This function is supported exclusively by GARMIN navigation devices with FMI support. In case of applying on heavy goods vehicles, it is preferable that GARMIN FMI device have support for the truck mode.
Communication via Text Messages
Communicating via text messages, at home and abroad, is unlimited and totally free which additionally reduces the costs. It is possible to send arbitrary or predefined messages.
GARMIN Integration – Advantages
Main advantages of connecting the GPS satellite tracking device to the GARMIN navigation device are:
Cost reduction
Communicating via text messages between dispatchers and drivers, and among drivers is totally free at home and abroad
Improving the quality of business
Constant satellite tracking of traveling and simple directing of the vehicles to desired destinations saves precious time and improves quality of business and service
List of GARMIN functions
Messages sent to the device will be shown in the GARMIN "inbox".
Garmin can give confirmation that the message has been read
Garmin can also offer a yes/no frame under the text message, to allow a simple and quick answer
Messages can contain up to 128 characters
Messages can also be written and sent to Garmin or sent directly to Your company, to Your despatcher
Received messages will notify the driver through pop-up warnings on the Garmin screen
Garmin provides "virtual keyboard" on the device through touch-screen for all communications
Stopping points or destinations
Garmin can show the list of stoppings/business deals registered on the device in a separate icon named "My Stoppings"
The driver has a possibility of navigating by direct choice of location from the list
Garmin can ensure current stopping status
Is the driver on the default route?
Is driver stopped at location?
How far has Driver progressed through the list of Stops?
Garmin can also provide confirmation that the driver had received a certain stopping point, read the details, or erased it from the stopping point list
It can provide a confirmation that the job on the stopping point is done
Dispatcher/Company have the option to erase data form Garmin
Dispatcher/Company has the option to erase messages about received messages/stopping points
Drivers can store up to 120 canned messages, eliminating the need to type while driving
Know the who, what, when and where for every vehicle in your fleet
It provides the driver with an option to login before they start working. Identification can contain up to fifty characters and a password
Fast communication that allows the drivers to automatically send their current status (departure, stopping, break, lunch, loading, unloading...).